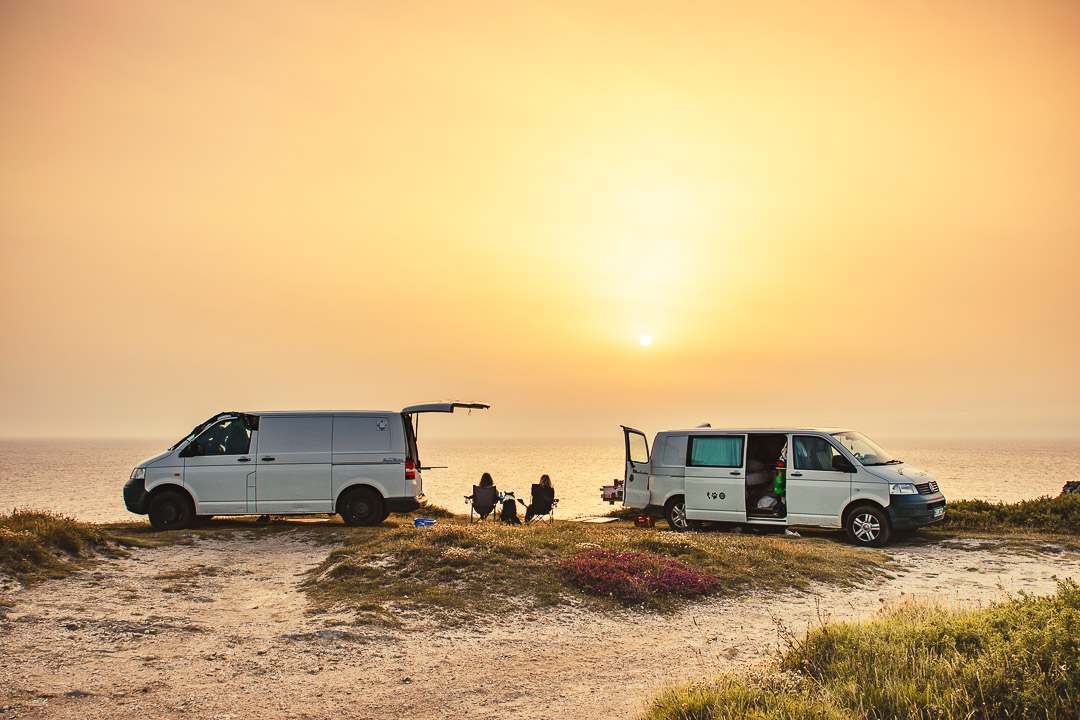 REGISTER for the vanilla travel diary
15. May 2019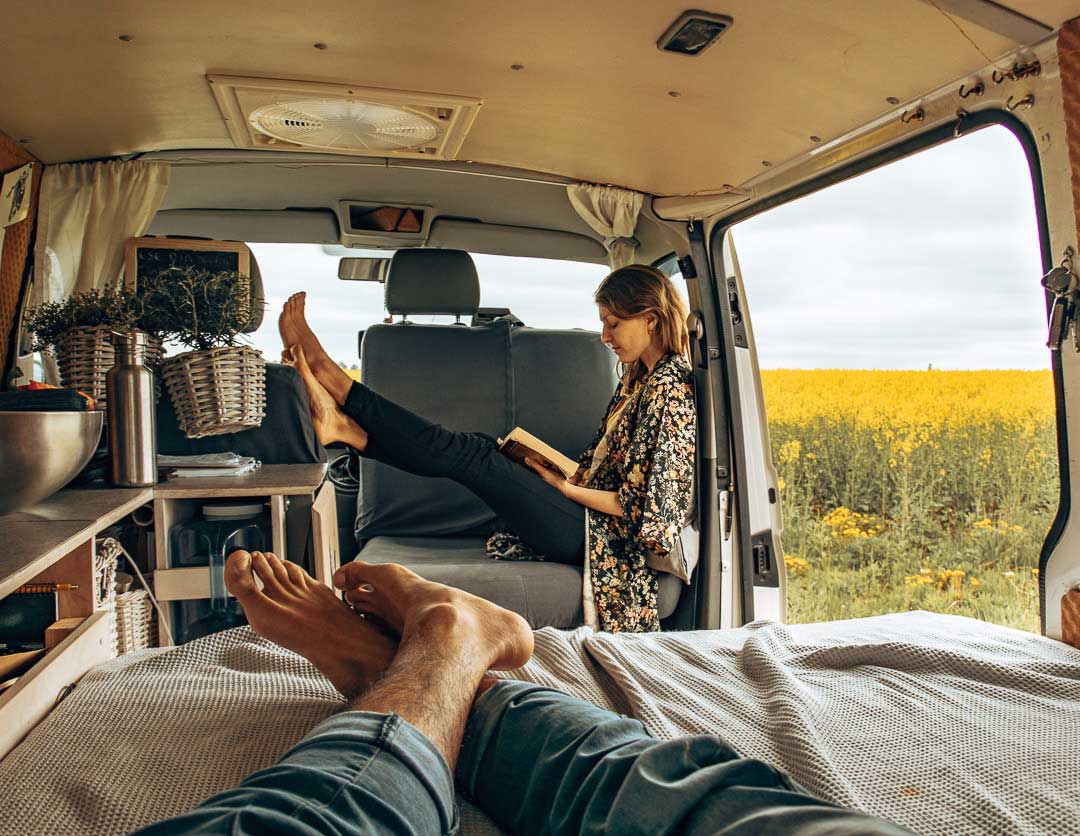 #2 Ukraine
31. August 2019
Hey vanilla family
& welcome to the first travel diary!
In the first month of our road trip to my roots we visit 5 countries and get used to van life again. It might not seem like it on our Instagram pictures, but this is actually our first big trip together, full-time in the van.

I still don't believe that we're actually taking off. With 4 years I came from Kazakhstan (back then Soviet Union and therefore also kinda Russian) to Germany. All my life I was neither German, nor did I feel like a Russian. "In Kazakhstan is nothing to see but outhouses" my mum used to answer on my questions why we don't go back to visit. To travel back to my roots, to see where I come from, what's behind that culture got a deep wish that I didn't dare to dream.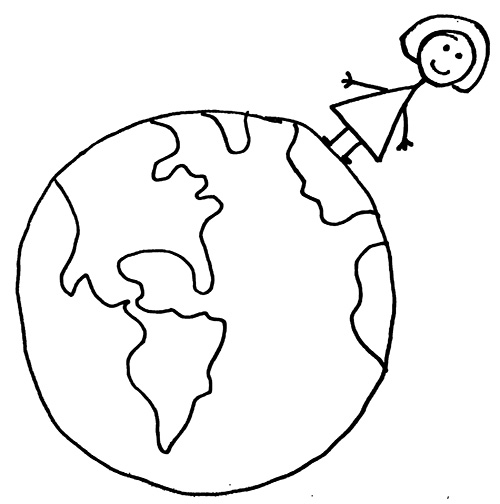 Just when I started to travel and realized how much beautiful places our world has to offer, I started to overthink my mums words. In the Van and with a partner who supports me I now make my dream become reality.
Learn more about the roadtrip to my roots.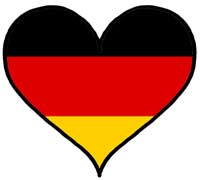 Our friends visit is the beginning of our trip. With two camper vans we explore a side of Germany, that's totally new to me! I didn't know, that Germany can be so alpine and wild! But as beautiful as the landscape is, as hard it is to find a good wild camping spot. And once we find a parking with a nice view — getting out the chairs and tables is not possible. Everything is forbidden here! We are a bit disappointed, that we can't show our friends "the real van life".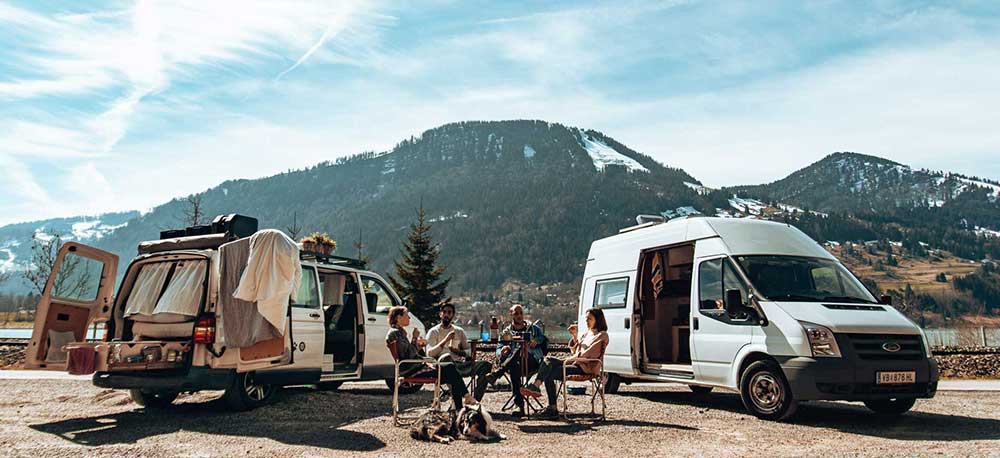 After a long week in Munich, waiting for packages and working a lot, we finally hit the road to Austria.

We have to minimize our time in "expensive countries" because our travel budget is low. Groceries shopping and fuel is expensive, to eat outside is out of our budget. The free life without a job, without a regular income has its downsides.

We are literally always broke and I have serious doubts if we will make it to our goal. Means: the less we spend, the longer we can travel.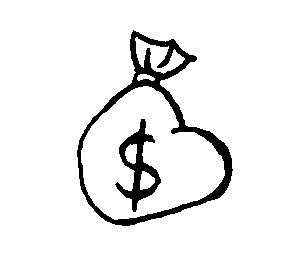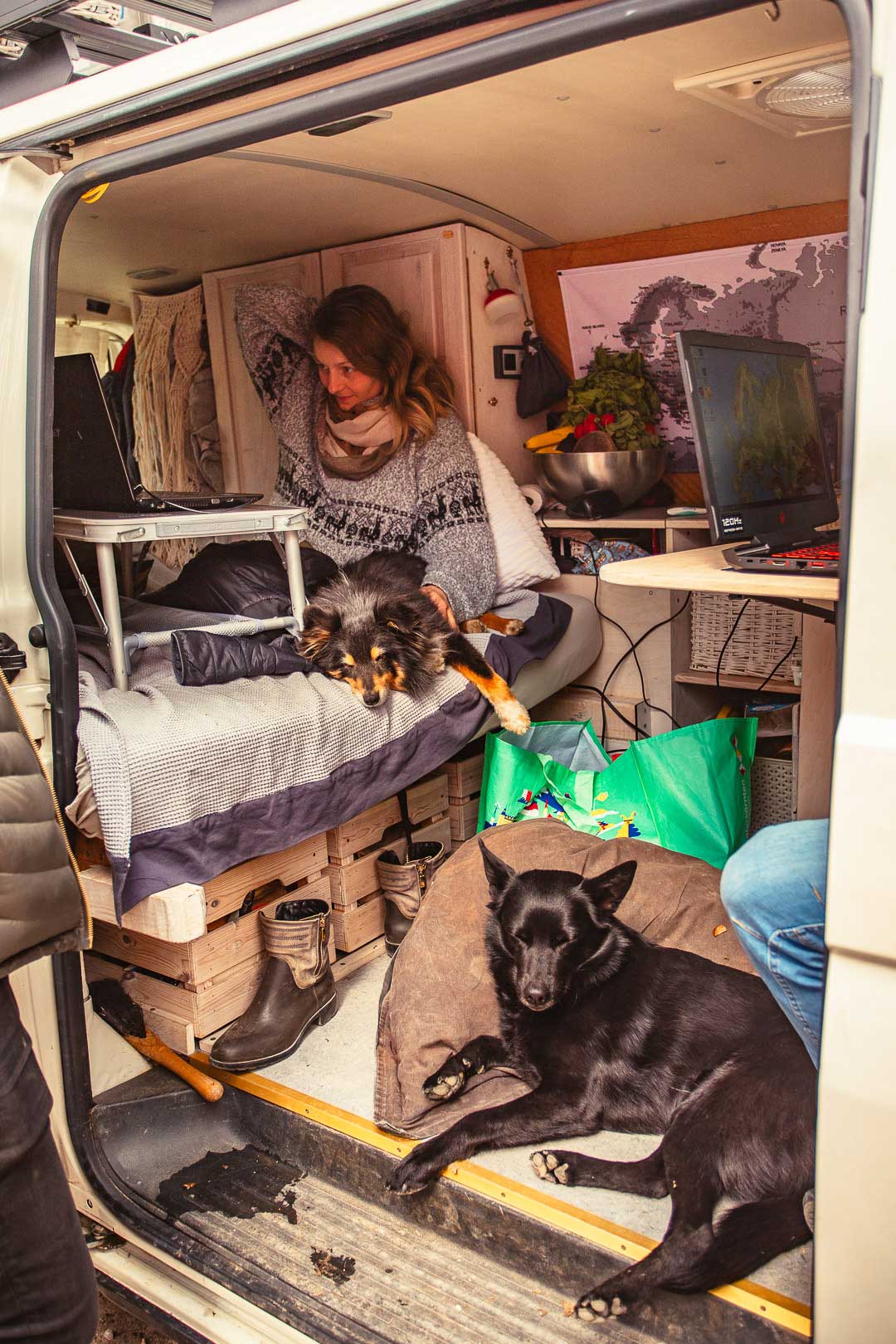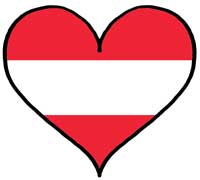 We rush trough Austria, although we would love to spend some time in the beautiful Mountains and explore. A longer stop we make at the Danube river, where I become nostalgic.

Back in the 18th century the Danube was an important part of German-Russian migration process. Many German Emigrants took a ship down this exact river down to the black sea here they hoped for a new, better life.
From out of the Van we are watching river-cruise boats and get all philosophic about time and how important rivers were in history.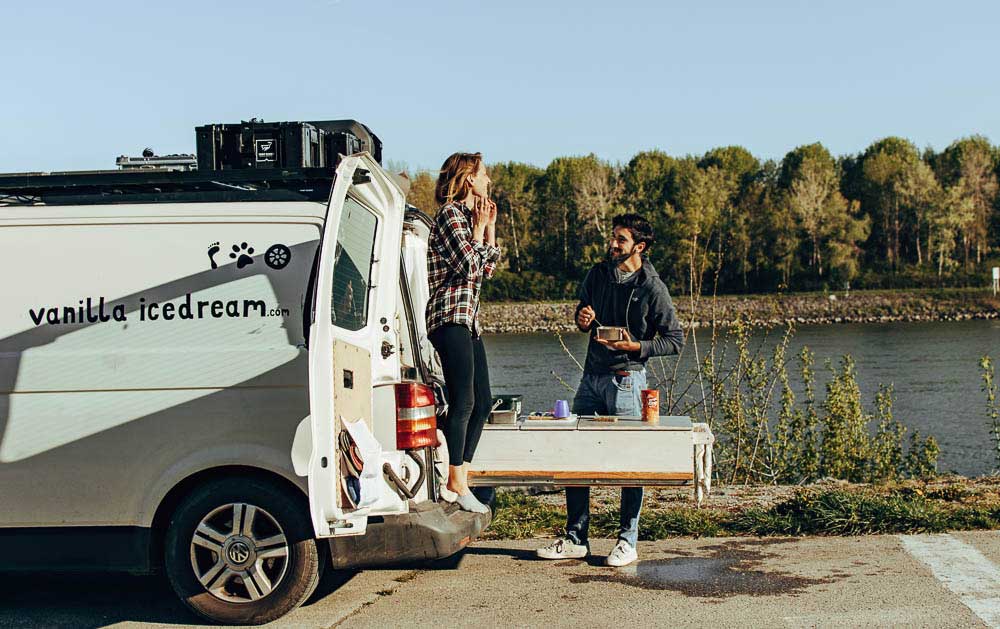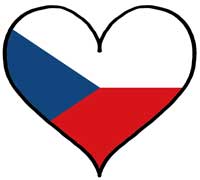 In Czech, we explore Brno. Leaving the car in the city always gives me the creeps. We have a little GPS that sends me the exact location via SMS on my phone. The only security system we have against robbers! MY mum also has the number of that GPS for emergencies.

Hills, fields and cute villages make the landscape in southern Czech so picturesque. We find a beautiful spot with a beautiful view, where we stay for a few days until Czech police tells us to leave.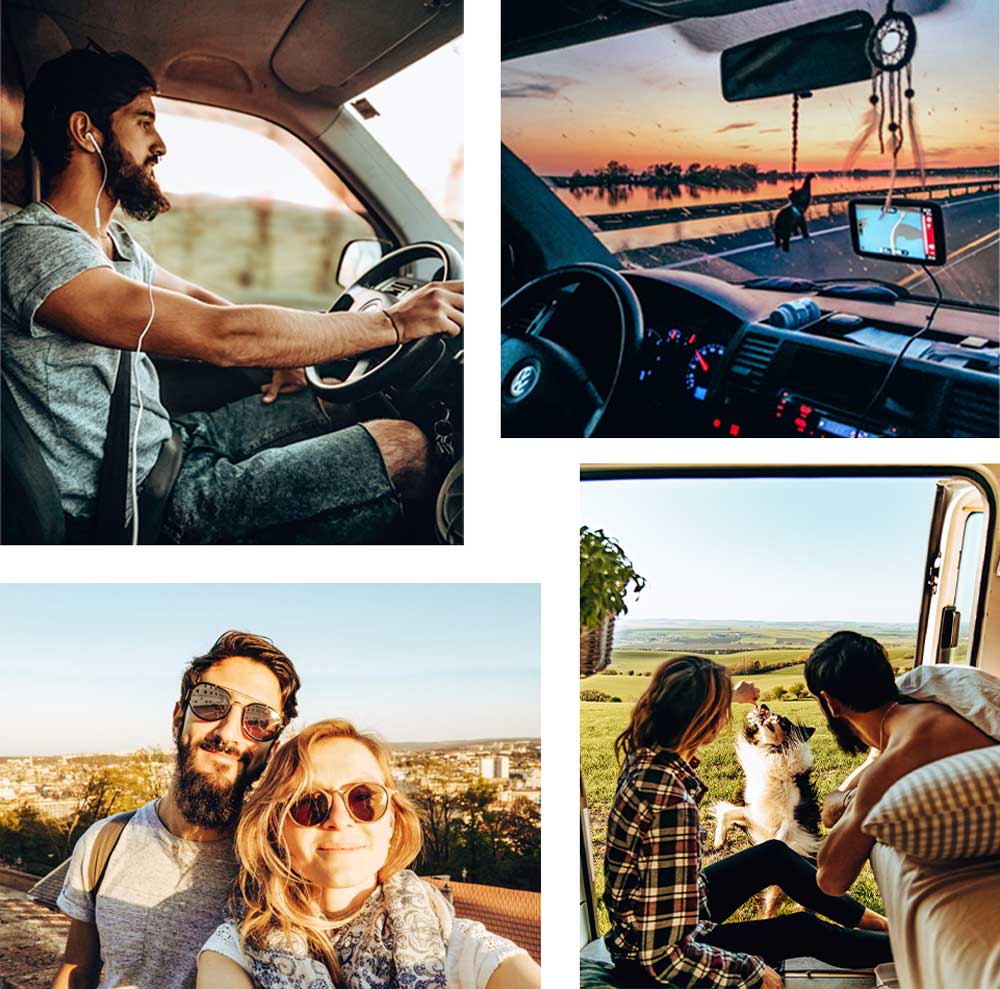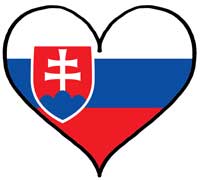 We are waiting for a last package to arrive before leaving EU, so we spontaneously decide to also spend some time in Slovakia. On our first morning in the country the police arrives. What's wrong with police this month?! But the police men don't pay any attention to us.
Instead, more and more police cars arrive and park all around us. Surrounded by around 20 cars we go to find another spot. Well, that was a good decision because Busses started to arrive and even some kind of tank! It seems like a training for demonstrations.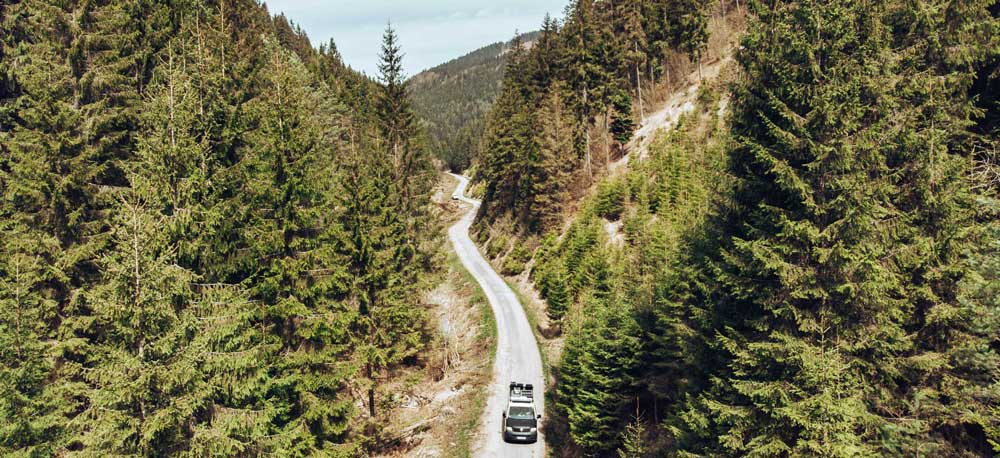 In Slovakia we drive through beautiful mountain landscapes and forests. We actually want to see the Tatra mountains but a heavy rain starts. Instead of beautiful hikes, we hide in the van.
Cleo is bored and animates us to play outside. But the humidity, cold and the mud push us back in the van quickly. Without Antonio, I would have probably starved these days. Using the awning as rain-protection he cooked for both of us all those rainy days. Apple pie or soup. What a man!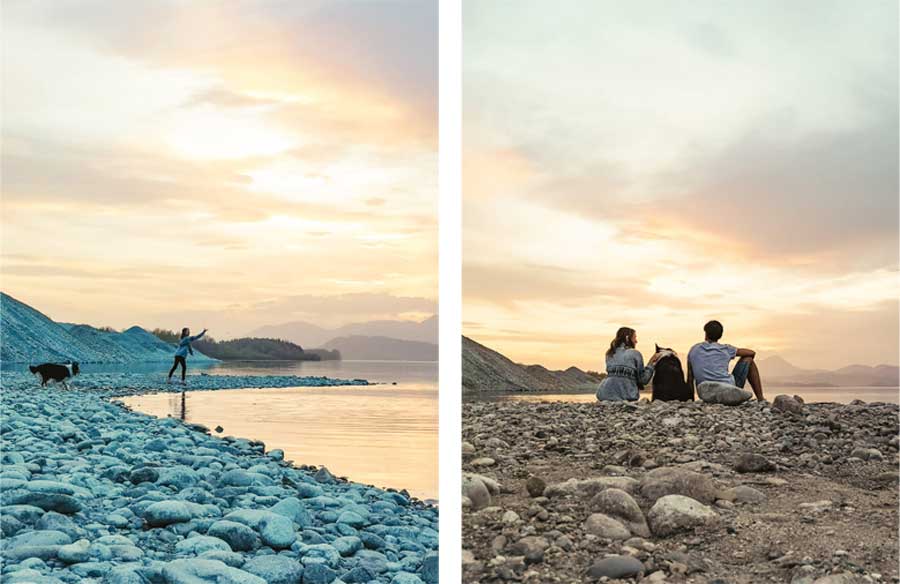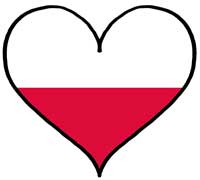 The same weather awaits us in Poland, and we have to skip all the nice places that we wanted to visit. We will come back, for sure because as far as we could see, the Tatra Mountains seem to be epic! Instead of exploring we go to thermal pools and float in the warm water.

Each kilometre we feel how everything changes. The houses get more simple, we see private veggie gardens and farm animals. Our route is preparing us for Russia and slowly I realize that my dream is about to become true.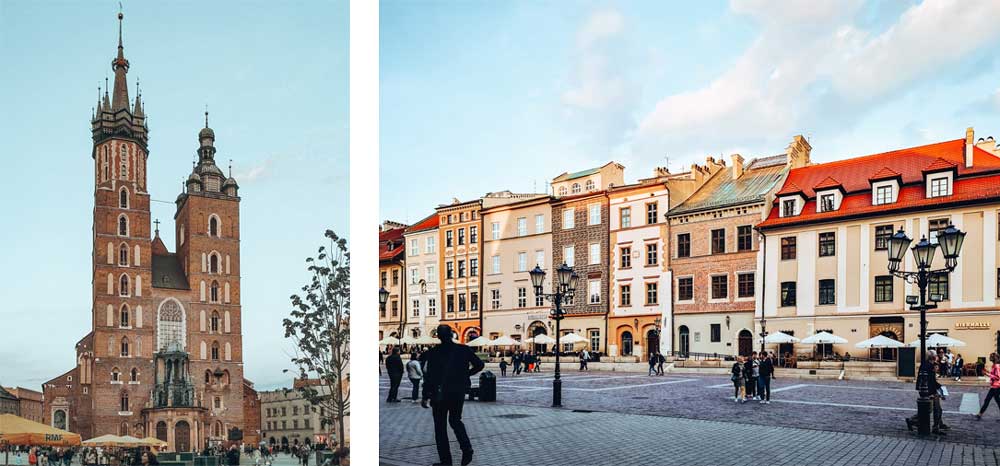 In Krakow, we have sunshine for one day. It's the first may and our first month on the road is over. Because of the holiday the city is full of people and we have to squeeze through the streets. On the next day we pick up two bags of dogfood. This will not be enough for the entire time in Russia and Central Asia but it's impossible to carry more in the small van.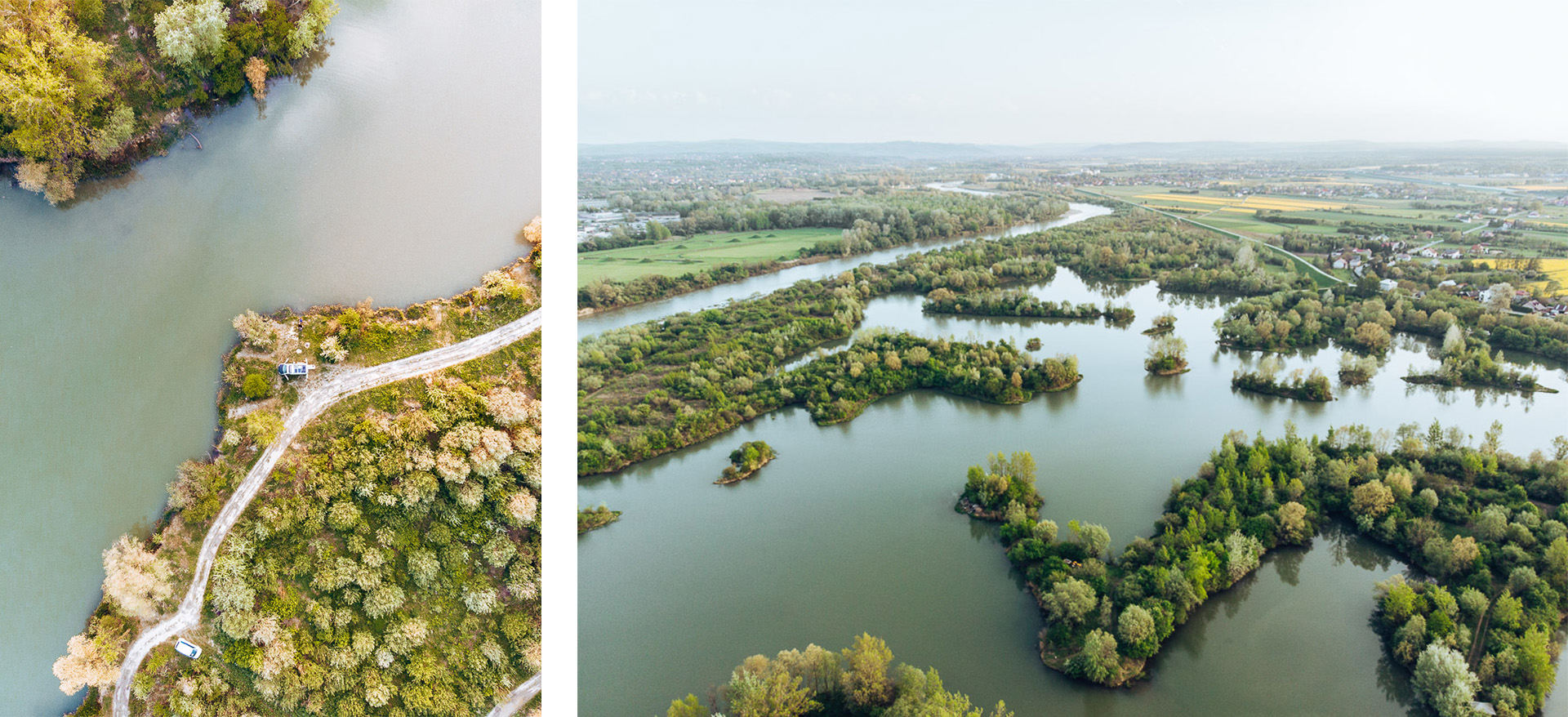 Next Stop: Ukraine
In the next travel diary I will write about the Ukraine and the many little Stories that happened there. To write this first part was lots of fun, and I hope to be able to write the second diary until next week. But I also have loads of work to do to earn the money we desperately need to travel. Without it, there are no new Stories. So I ask for patience, in case I won't make it in time.
If you don't have patience (just like me) you ca support us!
With your help we can work on free content like this travel diary and publish it more often and regulary. With 10€ we get 100 Kilometres further, your support counts!
Safe travels!
Viki & Cleo & Antonio
the vanilla icedreamteam ­
­
26. October 2019
Wir lernen meine russische Familie kennen und campen an der Wolga. Perfekte Sommertage in Russland.
18. September 2019
With the van over the russian-ukrainian Boder. We travel through the biggest country in the world, explore Moskow by foot and drink with Russians. Read about the first part of our Russianadventure.
31. August 2019
Wir bereisen die Ukraine im Camper. Krieg, Armut, Korruption - viele Vorurteile begleiten uns auf dem Weg in dieses Land. Ließ über unsere Erfahrungen, wie wir die Ukraine erlebt haben.