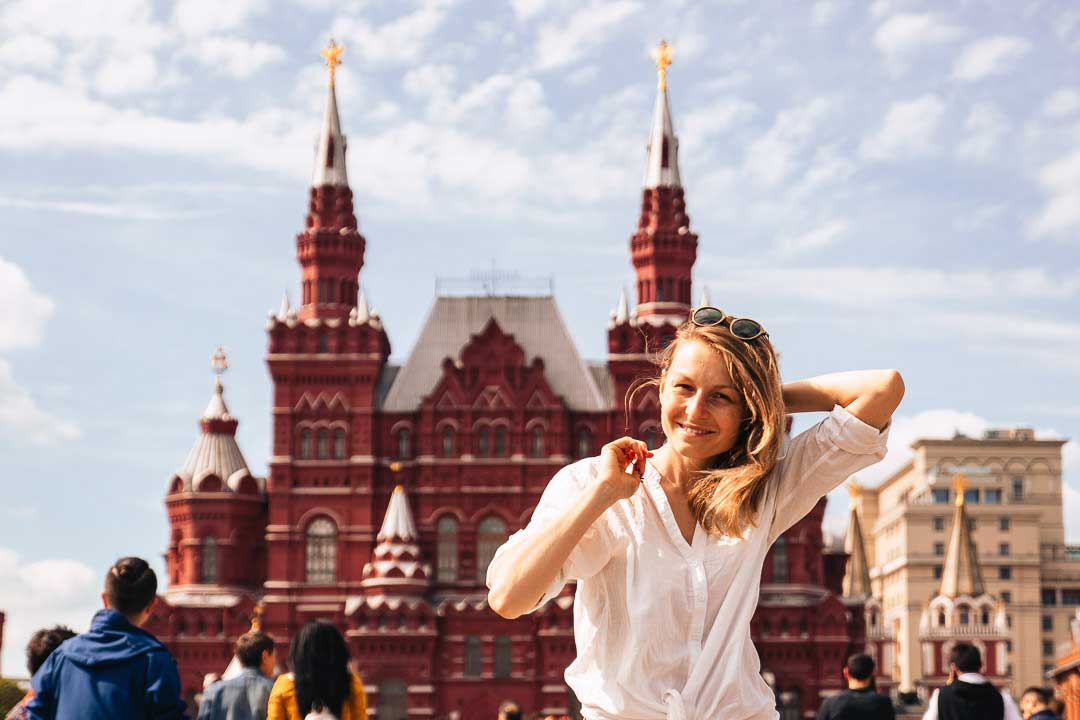 #3 Russia by camper
18. September 2019
Hey Vanilla family
so nice to see you again for the fourth travel diary!
We say goodbye to Sergej and drive around one hour south to the "Datchja".


Datchja is the summer residence of Russian families.
But not with fancy houses and big driveways as you might expect. Datchja is a big veggie garden and a simple house. Most have a Banja and just recently they are connected to the public water system. This is the place where families spend the long summer holidays.
Everyone has to help, dig in the potato fields, water the tomatoes, pick apples and eat berries until the belly hurts. There is always something to do, to repair or to cook. It can get very busy at a datchja but still Babushka will make sure, that everyone sits around the table when the food is being served. Between the meals there is always tea with cookies. Apart all work you will leave the place with a bigger belly to when you came.

This datchja belongs to the brother of my great-grandmother, mums side. Fun fact: he married the cousin of my babushka, dads side. Agree, it sounds a bit complicated but it just means that this family here bring together the to of mine.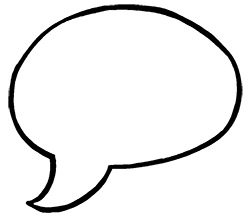 "How long will you stay?", Babushka asks me.

"One or two nights, I think", I answer.

"No, that's not how it works here. You have to stay at least one week with us", the old woman says confidently. And in the end she is right.

We help out here and there, replant raspberry bushes, cut the grass and enjoy.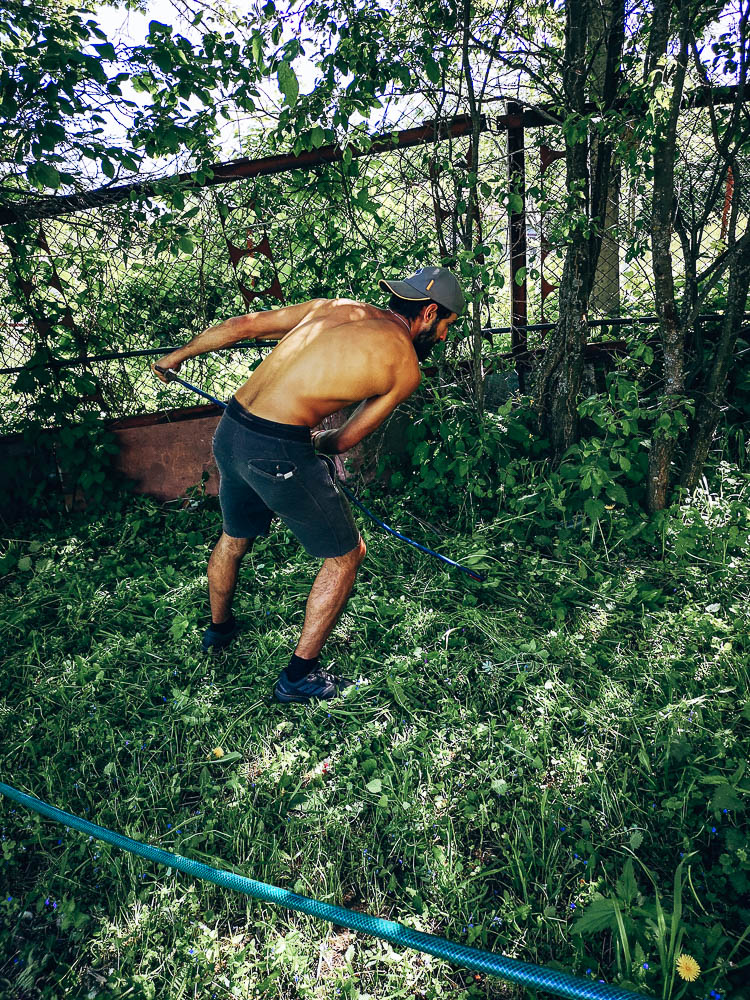 The time at the datchja seems to be standing still.
No noise, no smog, no nothing. Just nature, the house and the garden. And that's how we stay one day more and another one. What? You wanna leave in the evening? At least stay overnight and leave after breakfast. Here a nap, help out there. You should at least have tea with us.
We stay almost one week with them, but we could stay forever. It's so idyllic here.
The old people are too shaky to carry 20l of water from the town and are obviously a bit lonely. The children and grand kids are missing here, but they are busy with the city life in Moscow. Times have changed and our fast-living society doesn't have time to spend with the old, when there are so many things that keep you busy.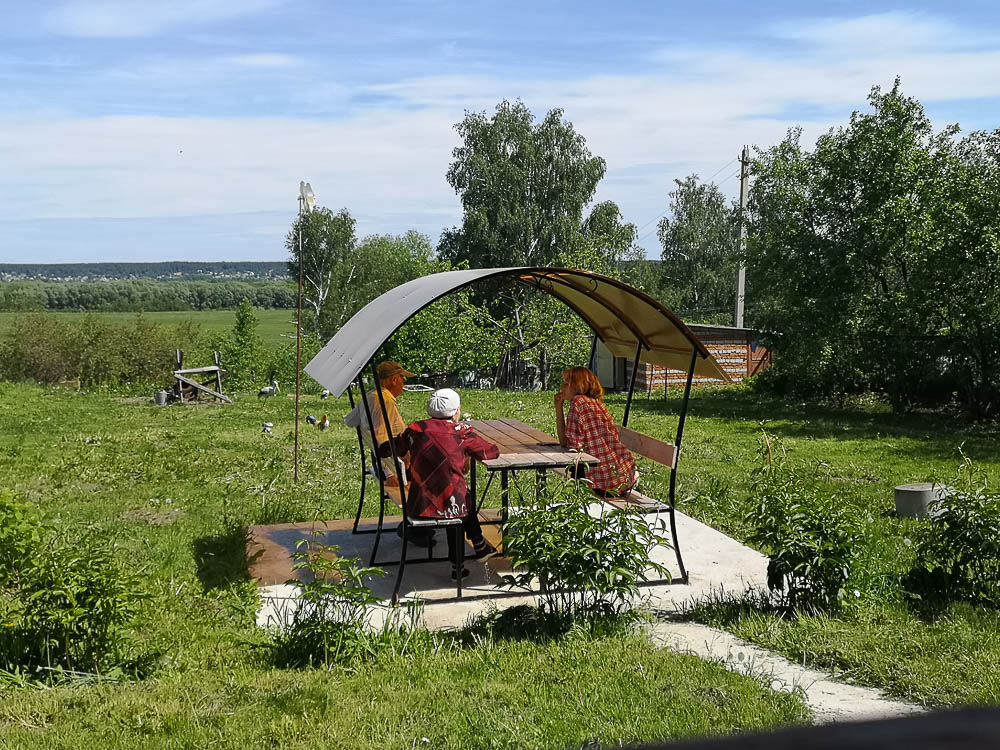 "How was she, when she was young?", I ask the Dedushka.
I'm asking about my great-grandmother, his sister and the woman I'm named after. She was special, and I was lucky to spend 15 years of my life with her. Her story shapes the families history. My mums family is entirely German. German emigrants, who started a new life in Russia. They lived in German villages, visited German schools, spoke German – for generations.
During war they got deported.
The government feared that they would join the German army. For generations, they were living in Russia and had nothing to do with this war.
I called her Oma, because she was speaking in German to everyone, very old German.
Oma was deported to Sibiria with her newborn. Her young husband was send to a work camp. He tried to run away from there, to see his family again. They caught him and shot him, because "he wanted to run to the german army". My grandmother never met her father.
Just fifty years ago the family found out what happened to him. When we had the opportunity to "come back" to Germany, the family had to prove that we are german. After some research a letter reached us, that told us about his murder.
This story, a part of my story is one reason for this trip.
Where have they lived? Who are German-russians and which of them is my culture?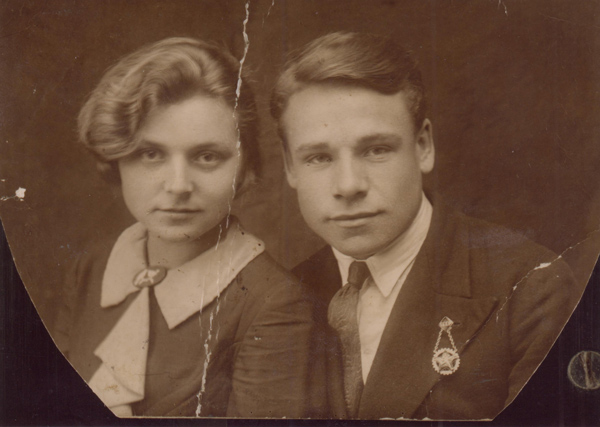 "How was she, when she was young?", I ask Viktorias younger brother.
He's having a hard time to talk about her, and I am almost sorry that I asked. But we are laughing, filled with joy, by the memory of her. We live so far away from each other. I have seen this man just a couple of days in my life, but we have something in common that makes us family. Love.
"I sat on a wall? When Karl arrived. They were not married yet. From there I called: "Groom, the groom is coming." He calls in German. The same, old German Oma was speaking. He laughs and cries telling this little story and everyone around the table laughs and cries with him. He was just ten, when they got deported.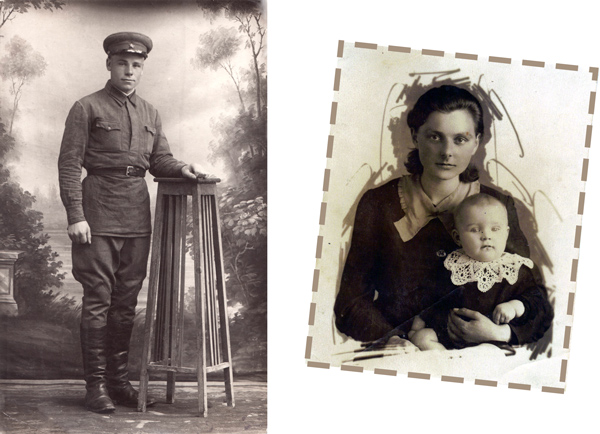 We continue south.
Our route doesn't make too much sense, but follows the steps of my ancestors. In Saratow we meet the Niece and Nephew of my grandfather. The other side of my German relatives. They also have been deported, they also have a story to tell. We go through old photos and laugh about the similarities in the family.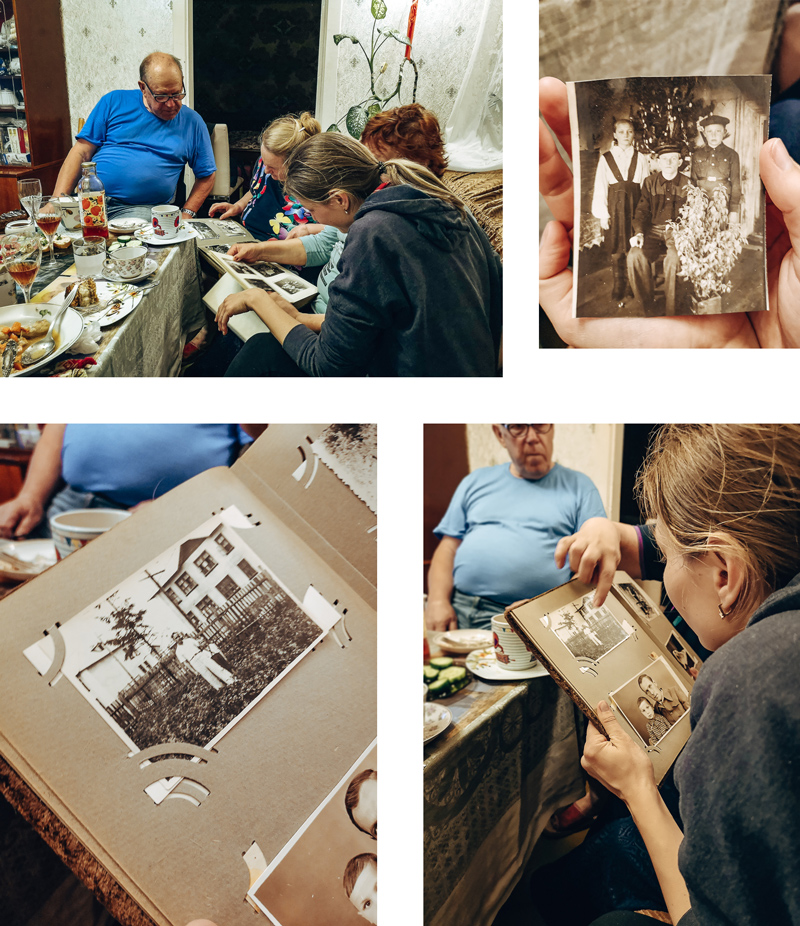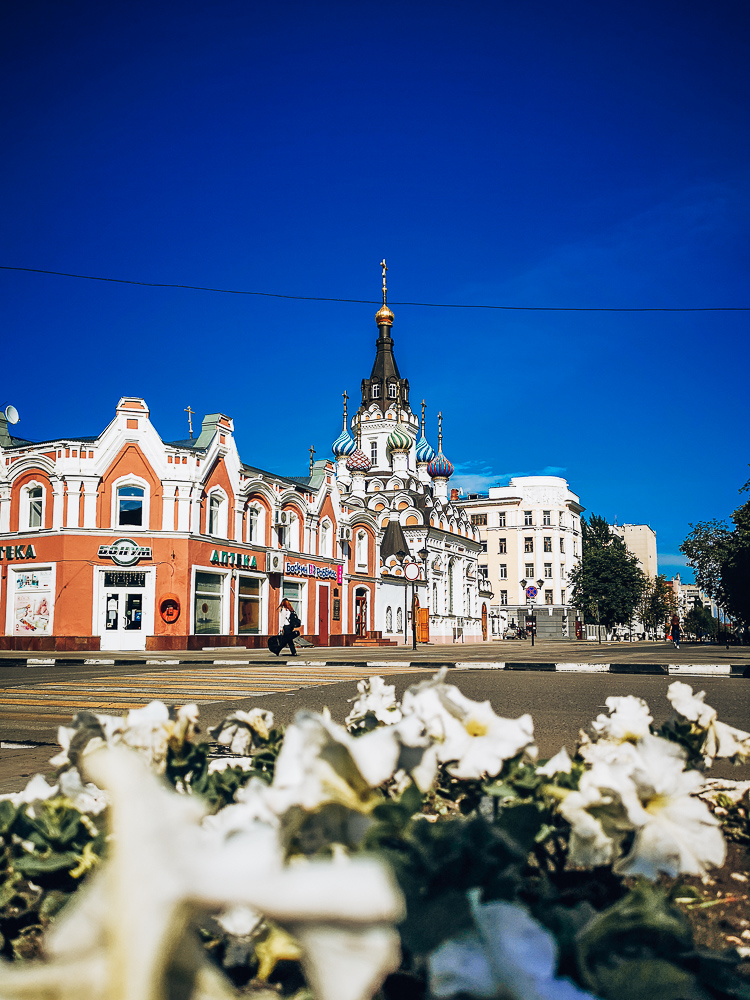 After war the German-Russian were forbidden to return to their towns and houses, this is why they live here now. Here, where the other family has their roots. I am wondering how much the different family stories are connected.

In Samara, a bit up north the Volga river (a bit north can get easily 400 km in Russia) we visit my aunt. My mum speaks a lot of her, and they are actually quite similar. She is the daughter of the second child of Viktoria.

She married again and gave birth to a son, Emil. Dada (unkle) Email comes every day to my aunts house and carves figures in wood. Oma had one of his wooden figures which probably got broken by one of the kids after her death. Dada Emil is very special and not at all as other people. When we leave, he hands me a bear. I saw him working on it the past days and am so happy, that he gave it to my. My own wooden figure, my memory.
We have a great tie in Samara and again, would love to stay forever. I feel just like at home here, just in a different location.
The next part of our travel we summed up in this video. This story tells how the worst moment of the trip turned out into one of the very best. Have a look and leave your feedback in the comments.
It's your turn! How did you like the travel diaries so far? I would love if you could leave your feedback. Here in the comments, via Mail or as a message on Instagram. The last entries have been very personal and I'm not really sure if that's even interesting for you or if you'd prefer some more vanlife- and travel stories. I would like to know that because I'll get very personal. We will reach my bith town, but before that we will take you on a drive through Sibiria.